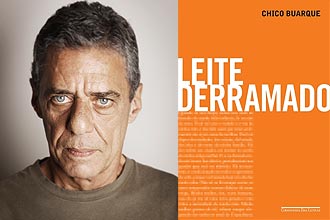 Working on an oral presentation about the Brazilian dissident/singer/songwriter/novelist Chico Buarque for my Portuguese class, I came across a publicity picture for his most recent novel, which was published last year. It shows a man in his 60s (he was born in 1944) who is still handsome but definitely has aged.
Quite a difference from the younger man, who by all accounts was of an absolutely compelling attractiveness. This led me to think of all those singers and songwriters of his generation who marked the world over the last several decades: for example, in North America Bob Dylan and Robert Charlebois, in the UK all the Stone and the Beatles, and in Brazil Caetano Velosa and Gilberto Gil as well as Buarque.
All of them were born between 1940 and 1948, war babies or early baby boomers, and are showing their age now. But what a mass of talent! What a history of making music that touches the spirit in ways seductive and, sometimes, seditious! Good to dance to, too.